Purchasing & Invoicing Software That Saves You Time!
Spend more time analyzing Expenses and less time chasing Purchase Orders & Invoices.
register your demo
Cloud-Based Platform for Purchasing and Invoice Automation.
Simple, affordable and easy to use purchasing automation system. Automate purchasing or the full procure to pay cycle. Increase productivity and reduce expenses.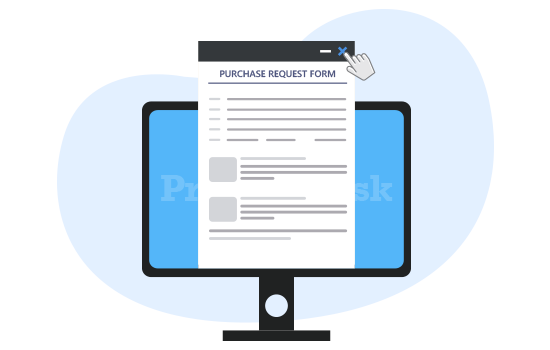 No More Paper Requisitions
• Simplify your purchasing process by getting rid of paper or Excel-based requisition forms.

•

Reduce time to create purchase orders.

•

Spend more time negotiating better pricing and less time creating purchase orders.

•

Improve the productivity of your organization through automated purchasing controls.
Cloud-Based Procurement Platform
• Automate the ordering process using our cloud-based purchasing platform. Simplified procurement - happy employees.

• Improve the productivity of your current staff - reduce the cycle time for processing purchase orders.

• Improved visibility for users, monitor and track purchases.

• Automate your entire purchase to pay process.
Better Cashflow Visibility
• Get granular spend visibility at your fingertips.
•

Track spending against various department budgets.

•

Centralized purchasing system leads to better visibility into committed spend and cash flow requirements.
Control Cost and Reduce Spend
• Better spend control through automated approval workflows.

•

Save money and time with the automated ordering

process.

•

Reduced cost of processing purchase orders.

•

Leverage our marketplace to get products at a reduced cost.

We aggregate

the volume of various companies and get better discounts

.
Control Cost Through Budgets
• Get better control of spending by leveraging automated budget controls.

• Ensure that purchases are pre-authorized by the budget owners.

• Get notified when the budget hits a predefined limit.
Try Procuredesk
for free
RFP is a good way to check if the purchasing system meet your requirements, Free Pilot is even a better way!
Category Expertise
• Need help with finding the best suppliers? We can help.

•

Procurement tools can deliver results only when it is backed by procurement expertise. We have a team of experienced procurement professionals who will negotiate the best price for you.
"

We were looking to get our purchasing workflow processes streamlined and needed to ensure we could be CPSR ready. ProcureDesk provided everything we needed. They have always been responsive to our needs and offer solutions when we are not able to do so. We needed better visibility and an efficient approach through automation. If you have similar requirements, you can depend on ProcureDesk.

"

IT services company

Project Manager

"

ProcureDesk is very easy to use Procurement system. We especially like how the system helps us to automate our entire request and quote process. The request module helps us to enable better collaboration with our stakeholders on their requirements and helps the Purchasing team to gain better visibility into organization Spend. Making the team a more productive and efficient team.

"

Manufacturing Supplies Company

Chief Innovation & Product officer